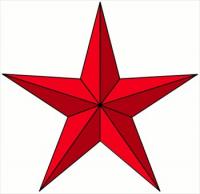 You have done above and beyond with your tireless dedication to getting the newsletter out every week. You have kept the pickleballs flying as all the members stay informed about all the activities.
Ruth's shoes may not be able to be filled by anyone. I will try to keep the standard she has set!
Candace (Candy) Plumlee is the new communications person.
Please send any questions or information regarding the newsletter and website to
qcpickleballclub@gmail.com
.
Drills
2.0 Drills- Monday, January 7th, 1-3 p.m. Quail Creek Courts 5,6,7,8 Click here to sign up.
3.5 Drills Thursday, January 10 3 - 4:30 Quail Creek Courts Click
h
ere
to sign up.
3.0 Drills- Friday January 11th 2 - 3:15 PM
Please sign up here.
SNOWFLAKES IN THE DESERT
Please join us for our next

Pickleball Social

on

Wednesday, January 16

.
We'll be celebrating winter in Arizona (hopefully without real snow!).
Sign in: 9:20 am to 9:50 am \
Round Robin play begins at 10:00 am
Lunch to
WARM
you up at noon!
All skill levels are welcome to join in the fun.
Please bring your own beverage.
Sign up
here
to play or to just attend the social.
Then be sure to sign up to contribute a food item for lunch.
QCPC Shirts and Hats Are Available
QCPC shirts and hats with the logo are available for purchase starting immediately thru Jan 15, 2019. As requested, there will be 2 different types of shirts for the women this year: Sport Tek Poly and Cotton Classic fit. The men's shirt is Sport Tek Poly. There will ONLY BE 3 colors available for each style of women's and men's. The QCPC logo will only be on the top left front side of the shirt. Hats are available in white or khaki and the logo will be on the front.
An order form MUST be filled out for each person; however one check or money order can be provided per family. Please note we cannot accept checks written on an account outside of the USA so if you only have Canadian checks, please provide a money order. NO CASH. Payment MUST accompany your order.
Download the order form here.
Click the links below to see the various shirts and the hat:
PLEASE NOTE: NOT ALL COLORS ARE AVAILABLE FOR PURCHASE. ONLY THOSE COLORS LISTED ON THE ORDER SHEET. All ordered items are FINAL SALE. They can neither be returned nor exchanged. So make sure your size and color are correct.
Any questions can be directed to Cheryl Francis. clfrancisaz@gmail.com.
Player Development Upcoming Activities
Welcome to 2019!
The QCPC Player Development team will offer numerous opportunities to tune up your game in the upcoming months.
To help with planning here is a preview:
Starting the week of January 7th, look for
Assisted Play for beginners
2.5 Drills (starts Jan 17)
IPTPA Ratings and practice sessions

(next rating Wednesday January 23, signup here.
These activities are hosted by QCPC Player Development volunteers and are advertised in the weekly newsletter. There is no charge for these popular classes, but size is limited so please signup for only one class per week in your proper skill level.
Kathy Palese

will offer her "Learn to Play Smart Pickleball Classes" monthly for 2.5 - 3.5 players. This 3-class series teaches how to choose the right shot at the right time, play as a team and read your opponents. These classes have a fee. Sign up

here

.
Sean Rickard

offers private lessons and clinics for a fee. Sean's contact information can be found on the website.
Sean Rickard and Joey Farias

will team-up to bring outstanding clinics to Quail Creek. These are high energy, super informative sessions. Sean and Joey are both professional instructors, who just happen to be in our area. We hear great feedback from people who have attended these clinics. Next clinics will be on February 14. There will be a separate 2-hour clinic for 3.0, 3.5 and 4.0 skill levels. Signup will be advertised soon.
Several nationally recognized, traveling, professional instructors will bring their expertise and deep knowledge of pickleball to Quail Creek. We have three on tap, one each in January, February and March.
January

-

Helle Sparre

will be here Jan 19 and 20. Helle is the first professional female instructor coming to Quail Creek. She was a National Champion at USAPA Nationals this past November and is a sought-after instructor from Mesa AZ. She will offer small group lessons for a fee and a give a seminar on double's strategy that is open to ALL QCPC members at no cost. Signup here for Helle's lessons

here

.
February

-

Scott Moore

, the top-ranked, senior male in the nation, will offer clinics on February 25, 26 and 27. A 2-day intensive boot camp for 3.5 - 4.5 skill levels will be on February 25 and 26. Clinics for 3.0, 3.5 and 4.0+ players will be held on February 27. Signup will be advertised soon.
March

- Mark Renneson returns for a third time because we enjoy having him so much and he enjoys Quail Creek. Mark will be here March 20 and 21, he will also participate in a fundraiser for St Jude's Hospital. Signup here for lessons

here

.
We offer multiple opportunities because each instructor brings a different perspective and way of teaching. We encourage you experience one or all of them. You will walk away with something new that will improve you game.
For more information or if you have questions, contact Jean Bustard at

jeanb@dcmesa.com

.
DUES
Your 2019 dues were due on January 1, 2019.
If you haven't yet paid dues, you may still pay by dropping off a check at the home of our Membership Chair, Susan Jones, 2620 Arica Way. There is a box by her front door for dues. Dues are

$25.00

a year. Make your check payable to QCPC.
After January 31, we will eliminate the names of non-paid individuals from our Membership list. You will no longer receive newsletters and you will no longer be able to participate in Club activities, including open play on Monday through Saturday mornings. So, if you wish to remain a QCPC member, please pay your dues as soon as possible.
Download membership form here.
USAPA Tournament Registration Requirements
If you are registering for a tournament on or after January 1, 2019 you must have a USAPA Tournament Player Rating (UTPR) or legacy rating. Please remember that during registration, you are not able to change your rating, but you can still register to play at a higher level if you choose.
If you do not have a UTPR, you must self-rate according to the
USAPA self-rate guidelines
. Mark your calendars to do this well in advance since it can take up to three weeks to receive your rating and have it published to
PickleballTournaments.com
for use in tournament registration.
To try and make the transition a little easier, while players must have a rating for the event they are registering for, PickleballTournaments.com will take the following steps to put a valid rating in place for you.
If you are registering for mixed or gender doubles and don't have a UTPR we will first check to see if you have a rating in another category. In this order, we will check:
UTPR in gender (if no mixed UTPR) or mixed (if no gender UTPR) event
UTPR in singles
Legacy Doubles Rating
Legacy Singles Rating
If you are registering for singles and don't have a UTPR we will first check to see if you have a rating in another category. In this order, we will check:
UTPR in doubles
UTPR in mixed doubles
Legacy Singles Rating
Legacy Doubles Rating
If
PickleballTournaments.com
can't find a rating using one of the above methods, you will not be allowed to continue registration and will need to follow the self-rating guidelines.
Note: For tournaments that opened registration prior to or on 12/31/18, players will continue to register using the legacy rating


QCPC Board Meeting
The next QCPC Board meeting will be held on January 5th at 1pm in the Kino Conference Center. The agenda is listed below:
Jan 7, 2019 – 1pm, Mesquite Room
The objectives of the QCPC are to promote good fellowship and sportsmanship among its members, to provide a fun, healthy, recreational activity for its members, and to encourage active participation in playing pickleball by taking part in events and tournaments conducted in accordance with the United States Pickleball Association (USPA) rules and Quail Creek local rules.
2. Approve previous meeting minutes
3. Treasurer's Report (Cheryl Francis).
a) Membership (Susan Jones)
b) Communications/Website (Candace Plumlee)
c) Court Management (Dave Thomas and John Sicardi)
d) Socials (Joyce Butler)
e) Skill-Level Play (Dave Mungo)
5. Player Development Report (Jean)
b) Update on Shade Meeting
c) Cheryl update shirts/hats
d) Local Chiropractor would like to offer a safety presentation to the club
Close Formal Board Meeting